3M® Chemical Indicator (480)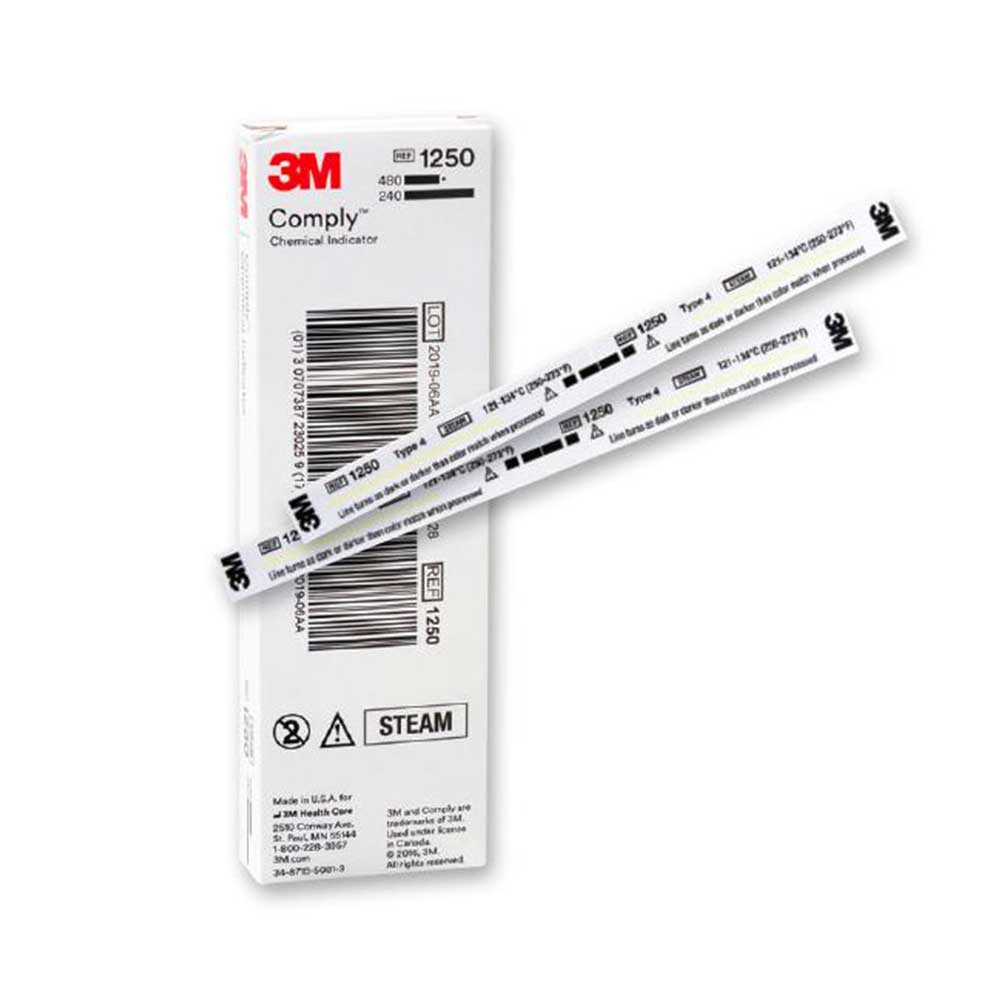 3M® Chemical Indicator (480)
---
Fast delivery. On-screen colors may differ from reality. Log in to see prices.
Turns from off-white to black after exposure
Use 3M™ Comply™ Steam Chemical Indicator Strips as an internal pack process indicator to verify exposure to all 121 - 134ºC (250 - 273ºF) gravity and vacuum assisted steam sterilization cycles.